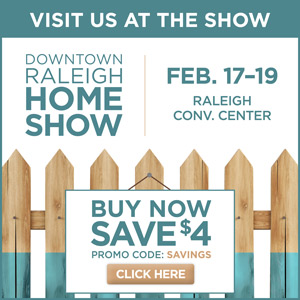 Wood Wise Design & Remodeling
Be inspired!
With plenty of ideas for ways to make your home better,
the 2017 Downtown Raleigh Home Show is the place to be.
This year's guest speakers are:
HGTV'S JOHN GIDDING
and
The Fabulous Beekman Boys from The Cooking Channel.

Plan now to join us by clicking on the link above for discounted tickets.